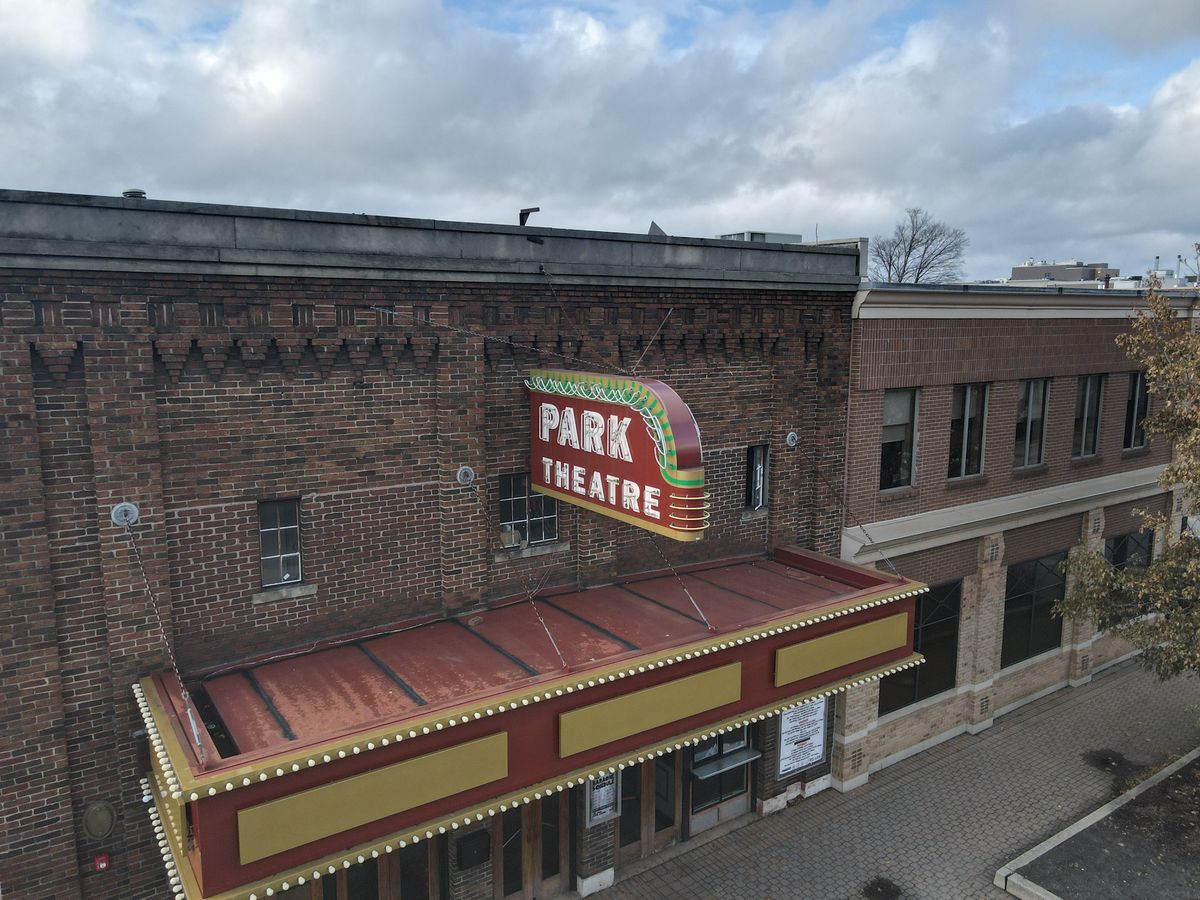 OUR MISSION STATEMENT:
"The Park Theatre Foundation provides West Michigan communities with entertainment and culture while empowering artists, championing self-expression, and preserving the historic Park Theatre."
ABOUT US:
Welcome to the Historic Park Theatre in beautiful Holland, Michigan!
With a rich history dating back to 1886, the Park Theatre has been a cherished venue for generations of movie-goers and community events. Originally built as a woodworking mill and feed store, it later became the Colonial Theater in 1920, complete with an orchestra and theater organ. In 1935, a fire ravaged the interior, but the theater was rebuilt and reopened as the Park Theatre in 1936, earning praise from the Holland City News as "a dream in interior architecture."
For over six decades, the Park Theatre thrived as a beloved cultural hub, but in 1984, it closed its doors due to competition from multiple screen theaters. Despite a brief stint as a teen nightclub, the building remained silent and neglected until 1998, when it was purchased by the Holland Windmill Chorus. In December of 2001, the Park Theatre Foundation, a newly created nonprofit organization, took over ownership of the building, and a new chapter began.
Today, the Park Theatre has been lovingly restored and transformed into a flexible, multi-use venue that serves as a vibrant cultural center for the downtown Holland community. Collaborating with diverse segments of the community, the Park Theatre has hosted a wide range of events, from concerts and receptions to comedy troupes and dinner/theater productions. Nonprofit fundraisers, reunions, and birthday parties have also found a home at the Park Theatre, and the theater has been a sought-after space for festivals such as Tulip Time, Tulipanes, and various art fairs, providing a unique and captivating backdrop for showcasing local talent.
The Park Theatre is more than just a historic building; it's a place where memories are made, and stories are told. It's a space where the community comes together to celebrate, create, and connect. Whether you're attending a performance, hosting an event, or simply exploring the rich history of the theater, we invite you to experience the magic of the Historic Park Theatre in Holland, Michigan. Welcome to our cherished landmark, where the past meets the present, and the community comes alive.
BOARD OF DIRECTORS:
Jon Cusack - Board President
Lisa Baar
Dan Driesenga
Dave Staton
Justin Carter
Lindsey Wentz
Beth Durkee
OPERATIONS STAFF:
Brandon Blank - General Manager
Chad Elhart - Operations & Marketing Director
Mitch Denslow - Venue Manager
Alec Johnston - Tech Director
David Dziuban - Open Mic MACHINE & Sound Engineer
Jair Driesenga - Vibe and Inspiration Director & Open Mic Host
Justice Overbeek - Sound Engineer
Heidi Driesenga - Photographer & Vision creator
Juan Guerra - Box Office & Artist
Brenna Digison - Bartendar
Noah Catton - Bartendar
Kala Elhart - The clean MACHINE
Chet Coleman - Security
Cody Keck - Security
Want to know more about our Non Profit? Click Below: